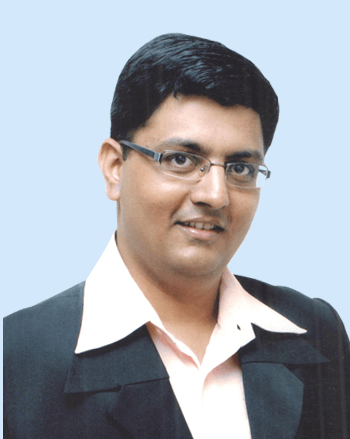 Dr. Sachin Dalal
Oral & Maxillo Facial Surgeon & Implantologist
Dr. Sachin Dalal, best Dentist in Ahmedabad has done his BDS & MDS from one of the Asia's largest & best hospital from civil hospital A'bad Gujarat. He is attached to Ahmedabad Dental College as a professor. He is a dynamic doctor with best surgical hand, sympathetic attitude, polite and highly dedicated to his patients.
He is a well experienced & trained oral & Maxillofacial Surgeon & Implant Surgeon. He is continously seeking the best and most technologically advanced materials, techniques and equipments to diagnose and prevent dental diseases, and to restore teeth so that they look, feel and function like natural teeth. He is very much disciplined in his work & does not allow any compromise in his professional work.
Dr. Sachin keeps up to date on advances in the dental field and enhanced his skills by continual education through various seminars, conferences and workshops and keep abreast of all the latest advances in the dental field. He has various publications in different journals.
Following are his expertise areas
Dental implants
Quick & Painless removal of any teeth
Surgical treatments of Jaw Bone Fractures & Facial Bone Fractures
Management of medically compromised patients
Plastic surgery for facial injuries
Surgical treatment for cysts and tumours of jaws and face
Surgical treatment of reduced mouth opening due to tabacco
Management of TMJ(Temporo Mandibular Joint) disorders
Management of maxillary sinus and salivary gland disorders
LASER assisted surgeries