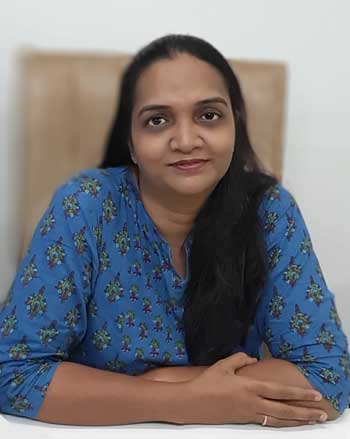 Dr. Madhura Dalal
Oral Medicine & Radiologist
Dr. Madhura Dalal, well known Dentist in Ahmedabad has done her BDS , MDS from civil hospital, Ahmedabad, Gujarat which is Asia's largest & well known hospital. She had done Post Graduate Diploma in Hospital Administration (PGDHA). She was affiliated as HOD & Professor at Goenka Dental College, Gandhinagar & at College of Dental Science, Bopal and keeps herself up to date through various semfinars conference and workshop.
She have true commitment and passion to do and be the best for each and every patients. She believed that friendly communication between patients and dentist is critical to a successful relationship. She always makes sure that her patients are educated about all procedures and all treatment options are well explained and all their questions have been answered to their complete satisfaction.
Dr. Madhura Dalal has additional specific training in the following fields:
Diagnosis and treatment of various Precancerous and Cancerous Lesion
TM Joint and Muscle disorders
In diagnosis and treatment of various Oral Ulcer
In diagnosis and treatment of various Tobacco related diseases
In diagnosis and treatment of Nerve pain etc.